4 Best AI Writing Assistants in 2023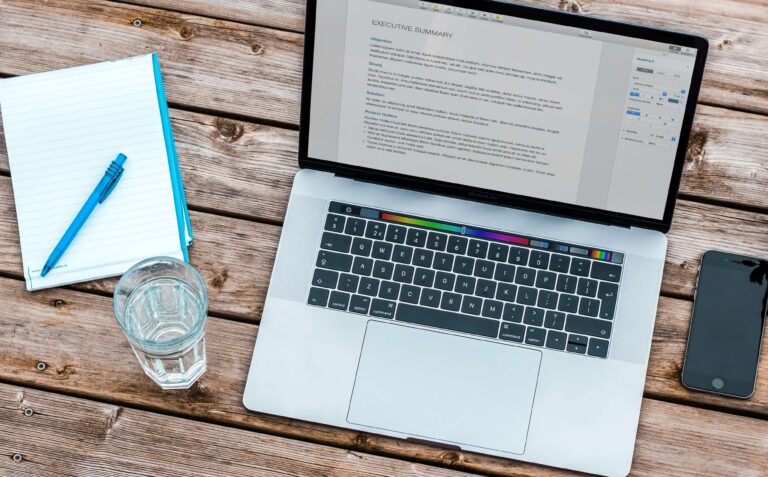 AI writing software tools are becoming more and more popular in every industry that needs quality content to work properly.
Doesn't matter if you write blog posts, create social media posts, work in a digital marketing job, or marketing industry, ai writing tools will definitely save you plenty of time by providing high-quality content that is twin-looking to human writing skills.
It's a type of software that is implemented into a writing tool and can generate grammar mistakes-free content in multiple languages based on your personal preferences, the purpose of the content, the audience, and the relevant keywords you want to use.
AI writer tools are based on already existing content which is rewritten and transformed into new, original content using natural language processing (NLP) and natural language generation (NLG) which analyzes, understands, and generates text that is identical to the human language model.
Thanks to OpenAI's GPT-3 API, machine learning project AI powered tools are becoming more and more effective when it comes to content creation and imitating human language.
An author can freely manipulate the outcome of ai generated content by entering personal preferences, and style suggestions about what he wants to get.
Writing software is able to do automated content creation for all kinds of purposes and keep the rules of search engine optimization during that.
Depending on which AI content writer you use, in a few seconds you can get marketing copy, ad copy, a post for a blog, product descriptions, or a piece of content that can be published on various social media platforms.
How does the writing process look with ai writing tool?
First, you need to decide and choose what template are you interested in. Let's say you have done solid keyword research and figured out a few blog post ideas.
Using ai writing tool you can generate each one of them by entering a topic and your own preferences about the outcome, or writing style you want to get. Then you just let AI do its job and a moment later you got all you need.
It's the perfect way to scale your work and ensure you're creating content that resonates with your target audience and ranks well in search engines.
No, most AI writers are paid and come with monthly or annual payment offers.
Most of them let new users try these tools in a free version. All the data and necessary links will be provided to you below this article.

What are the advantages of using ai tools?
Artificial intelligence is a constantly growing technology whose purpose is to make common activities easier for people.
Here are some advantages of using ai powered tools to create content:
Time-saving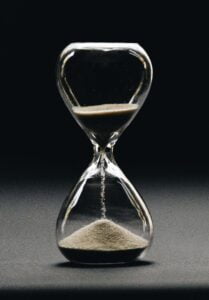 According to the saying "Time is money", you want to have a lot of them both.
AI content creation tools can save you a large amount of time which you will be able to spend on different actions that demand a more human approach. For example, you can search for new ways of increasing the outcome of your company or spend saved time with your loved ones.
Money saving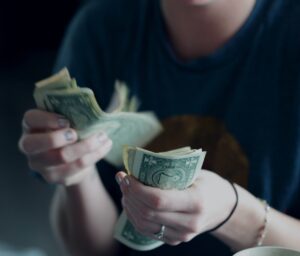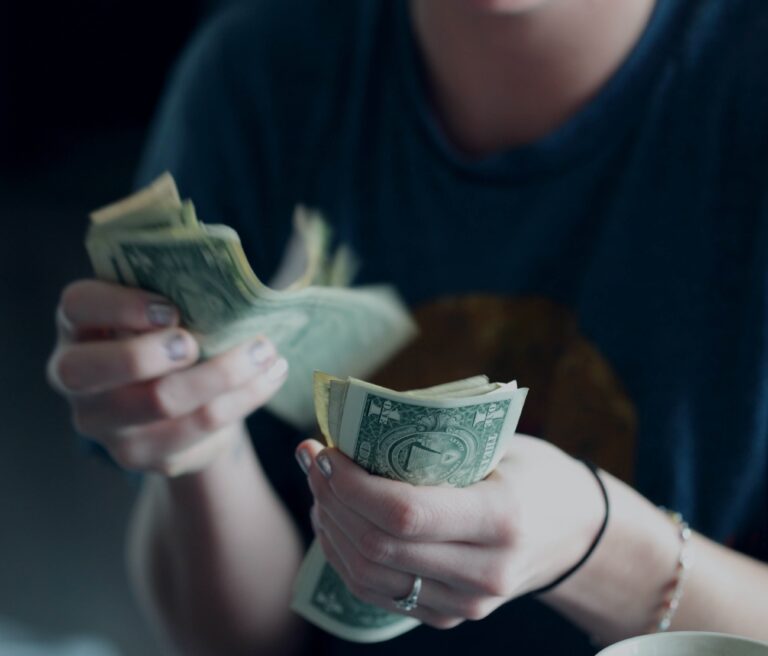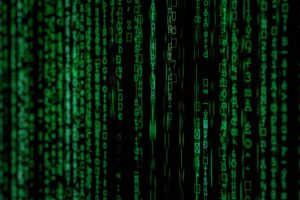 A huge advantage that AI has when comes to content creation is that Artificial Intelligence is almost free of errors that humans often make during the writing process such as typos, spelling, or punctuation.
24/7 performance availability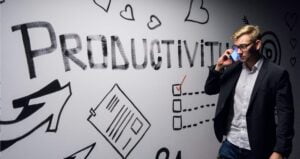 Unlike people ai writing tools are available all time working at full capacity. When human needs to take a break from work or find the right time to do something for us AI tool is constantly working, performing multiple tasks at one time and with the same accuracy.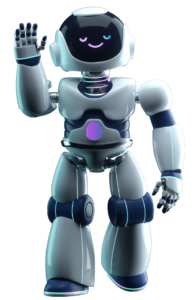 Jasper is an ai writing assistant that can help you write both short form content copy like ad creative, website copy, or product descriptions and long form content like blog posts, emails, stories, or even great scripts for video content.
All this in the blink of an eye because that's how long it takes Jasper to prepare something special for you.
Over 50 different templates and 25+ languages.
It can be anything from writing your company bio to automatically summarizing articles, and writing descriptions for YouTube videos or social media campaigns.
What's important Jasper creates content word by word so you don't have to worry about repeating someone else's sentences.
You can be sure that your copy is 100% original.
Jasper Commands is a function thanks to which it is possible to give Jasper content creation tasks using a microphone!
Jasper Integrations
For anyone interested in his content is suitable for search engine optimization Jasper is an ideal choice. It's integrated with the best possible tool when it comes to SEO checking.
Right after Jasper generates anything you can check and edit it to get the highest SEO score possible. The whole process takes much less time than writing it all from scratch by yourself.
All you have to do is click on the icon above to make it show you all the keywords you need to outrank your competition on Google search.
Although SurferSEO is a separate subscription it's definitely recommended.
Another useful integration, Copyscape is an online plagiarism checker that within a few seconds can tell you if generated content is original. It scans the web and checks if similar content appears on it.
Just mark the text area you want to check for plagiarism and click one button to get the results.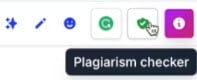 Pricing
Jasper.ai is available in two plans and the cheapest one start's at $24/mo. Price, features, and number of words to generate are adjustable to your needs.
Luckily, it also offers a free trial with 10.000 words for free.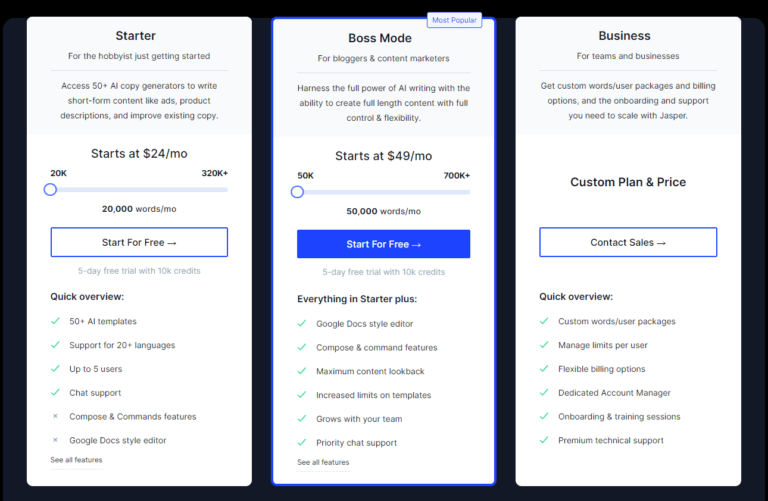 Summary
Jasper is the ultimate solution among all ai content generator tools. For a fair price, it covers all necessary areas in such a difficult industry as content creation.
With AI and machine learning any content marketer, content creator, blogger, etc. can make their job a lot easier.
This tool will be up to the tasks from social media content creation to even suggesting its own content ideas. When you get in there and learn Jasper you gonna have everything you need to scale your content really fast.
A great community and team of customer service agents working all the time makes Jasper a really strong player.
Start with Jasper by getting free 10.000 words to generate!
Copy.ai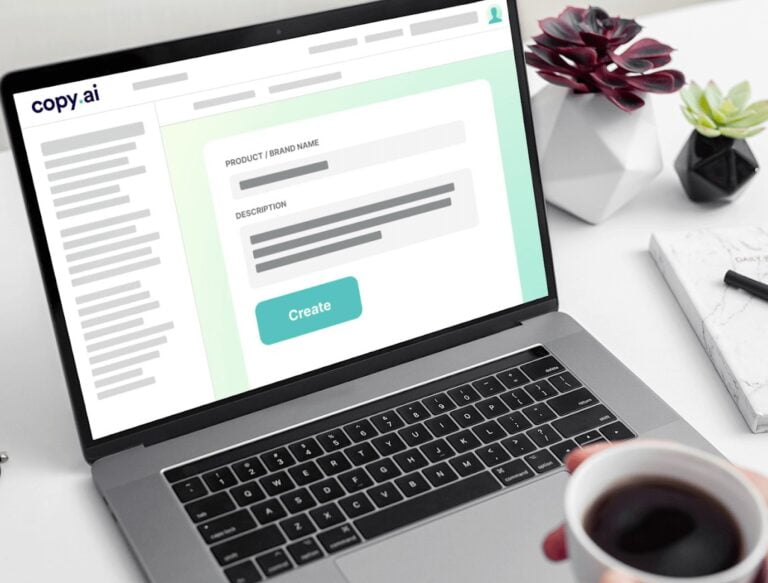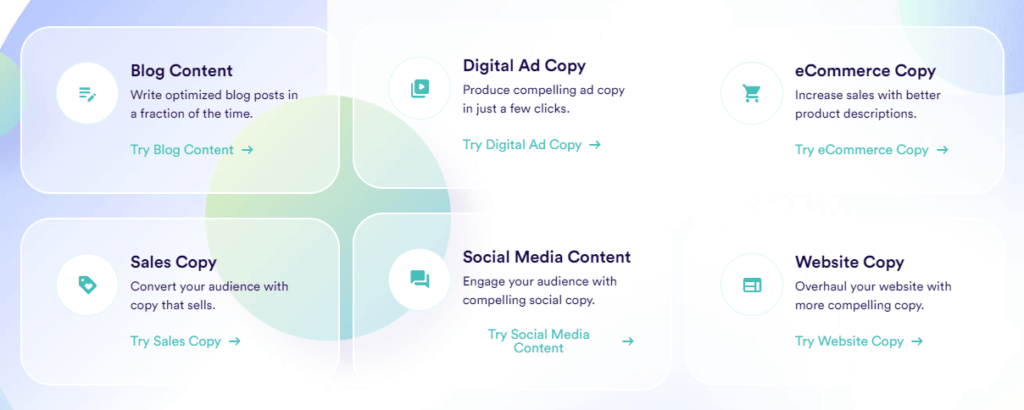 Copy.ai offers at your disposal over 90 templates in 25+ languages being constantly improved thanks to machine learning. They are also easily adjustable to your content marketing strategy.
Blog post wizard
The tool builds to make a complete beginner look like an expert.
This thing will write posts for you, all you have to do is title the post, do keyword research and enter them into the wizard, and chose the tone and goal of the post, for example – "Teach the reader about the raised topic".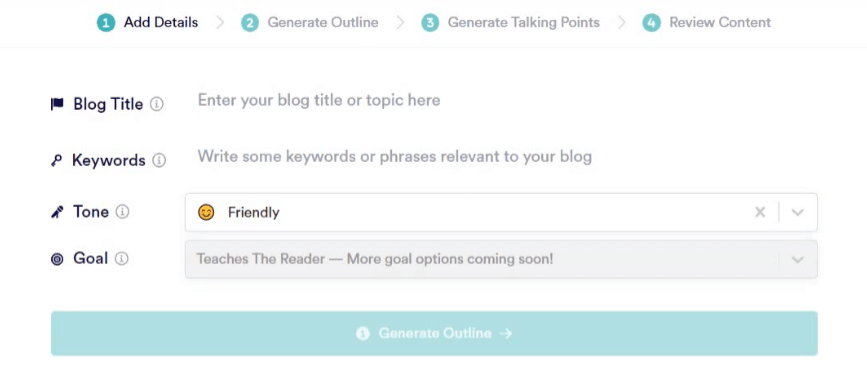 You can add and remove stuff as you like and regenerate an outline. Then in the "Talking Points" tab make sure that everything you want to address to your audience is in its place. After that, you can create your first draft!
Take your time diving into Wizard and create longer, more specific content that is exactly corresponding with your content strategy.
Pricing
Copy.ai has one free plan(no credit card required) which includes 2.000 words per month.
Paid plan starts at $36 per month with 40.000 words in the basic version(can be increased if needed).
Take advantage of a special one-time offer of 40% off for the first year when upgrading to a paid plan within the first 4 days of creating a free account! Click Here!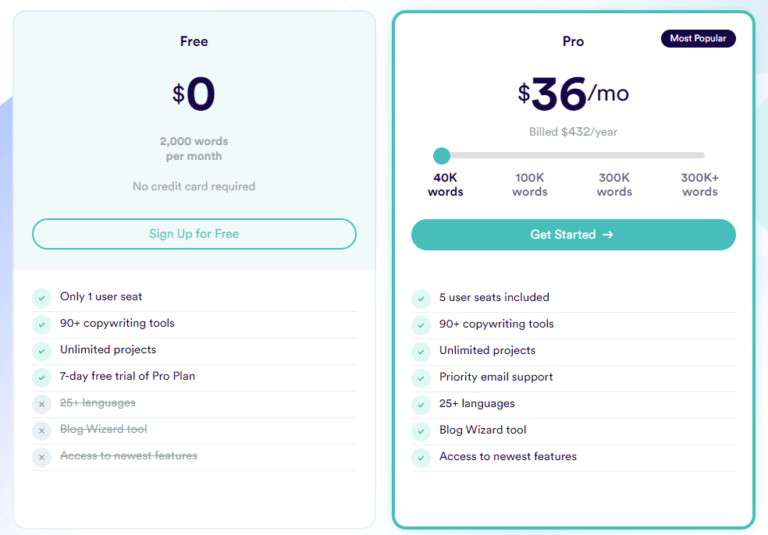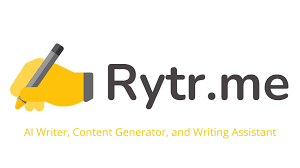 Rytr is a rapidly growing AI writing assistant that stands out from the competition thanks to its affordability and multiple new features such as an Image generator, Custom Template Creator, and built-in Plagiarism Checker.
With Rytr you get access to over 40 templates in 30+ languages and 20 different writing tones.
No doubt these figures are impressive but in comparison to other ai powered assistants true is that with Copy.ai you get twice as many templates to use and Jasper overcomes Rytr in terms of text editing sophistication.
Anyway, there's nothing better in this price range and that's why Rytr.me finds itself on this list.
Its additional advantage is that interface is really simple and user-friendly so it doesn't need much effort to master.
Moreover, after purchase, you get unlimited character generation and, priority for email & chat support.
Pricing
As mentioned before, Rytr.me is a really affordable tool. It comes with free(no credit card required), $9/mo, and $29/mo plans. As the price increases as well do the number of accessible features and generated characters.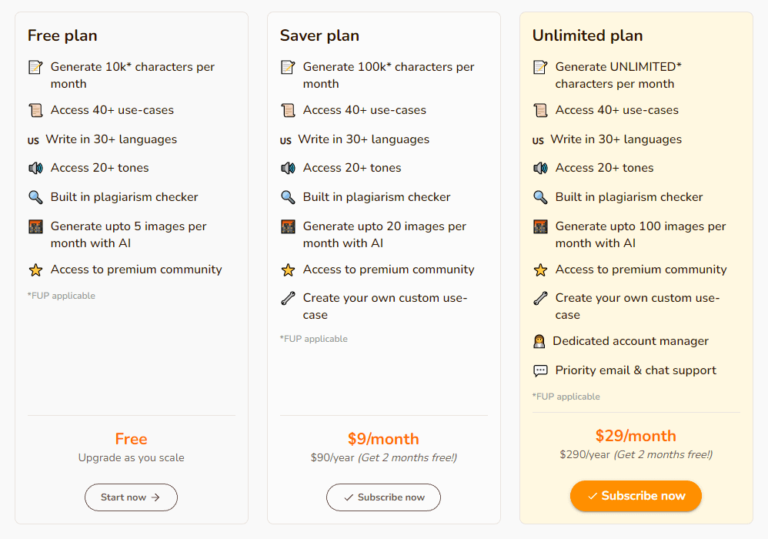 Summary
Rytr.me is definitely the cheapest ai powered content creation tool in the market. If you need ai tool but need to get it with a low budget it's the best choice.
It's still capable to fulfill your content ideas, fit in your content strategy and make your job a lot easier but don't expect it to break rocks.
Start with Rytr.me!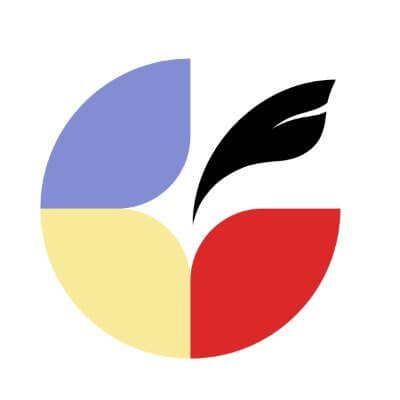 The best ai driven content creation tool for eCommerce teams and Agencies so far.
It works best for creating marketing-related content. We have heard many content marketers are amazed by the number of possibilities that copysmith offers.
In terms of the content marketing process, it's really difficult to find a better option.
If you have figured out your perfect effective content marketing strategy, Copysmith is its supplement.
Copysmith is a template-based application where templates are ai driven content creation tools with each having its own function.

Note that here you can also create your own custom template.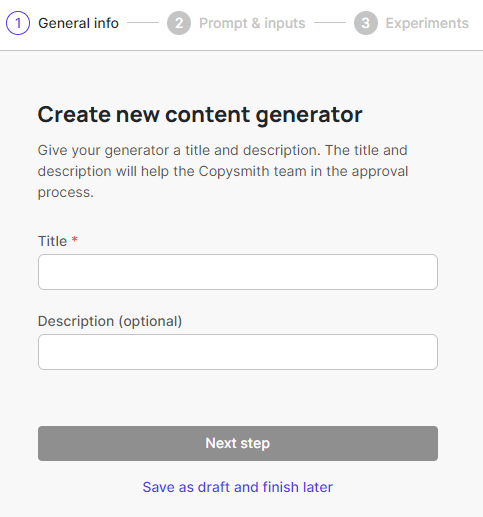 Copysmith will lead you through the process of writing your instructions for AI and let you select inputs you would like to choose each time you use this template.
Now you can connect your Shopify store to copysmith and process data to get products to appear in your workspace so that you can create and update their descriptions directly from there!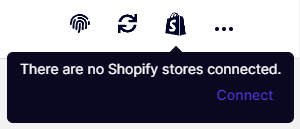 This integration enables users to create content and optimize it for search engines in the same place.
The intention is to let users upload content directly to their Google Ads account without the need for copying everything from one platform to another.
Get instant access to Copysmith anytime you need help while working on Google Docs. Let's say you need to write some content, now you can do it without switching between two apps.
Plagiarism Checker
Known to everyone but also by everyone needed.
You can check created content directly from your workspace rather than subscribing to a different tool by simply clicking this icon.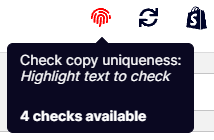 Pricing
Copysmith starts from $19/mo for the starter plan and $59/mo for a professional.
You can get a free trial by clicking here!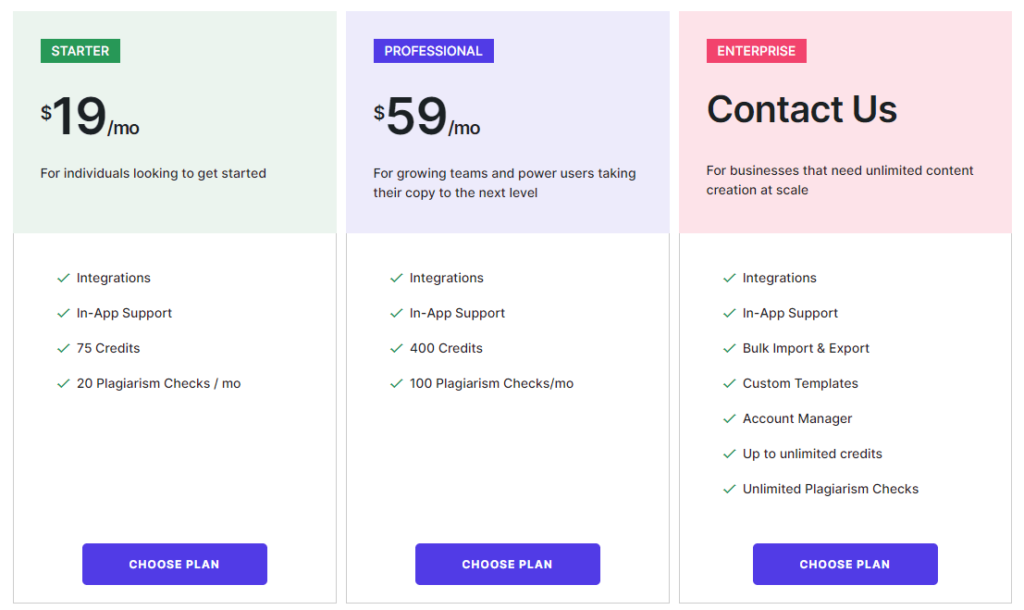 Summary
If you are looking for a marketing-related content creation tool for a decent price Copysmith is the one for you.
When it comes to basic features it's nothing different from the competition mentioned in this article but in the marketing field it stands out significantly.
Perfect for eCommerce and Agencies!
Which assistant is the best for you?
When you buy through links on our site, we may earn an affiliate commission at no additional cost to you. We only recommend products and services we trust and would use ourselves.
BEST FOR: Long-form Content
BEST FOR: Short-form Content
BEST FOR: eCommerce and Agencies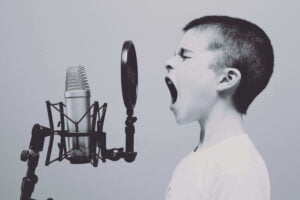 AI voice generator software is known on the market since over a decade now. If you can only think of any line being spoken by any voice, it can probably be generated with one of the voice generators. Find out which of them are the best!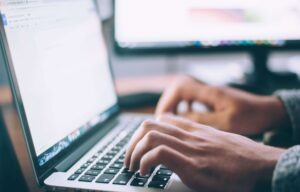 The content creation process can be difficult, exhausting, and time-consuming for many people, especially since being busy became so popular nowadays. Artificial intelligence comes with help by providing ai tools that can create content much quicker and more accurately than human writers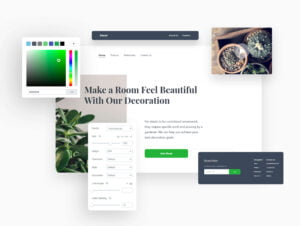 It doesn't matter if it's a blog, an online store, or a company website. A pleasant web page guarantees clients' and readers' satisfaction and a probability of them returning to you.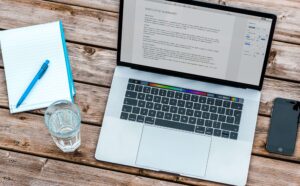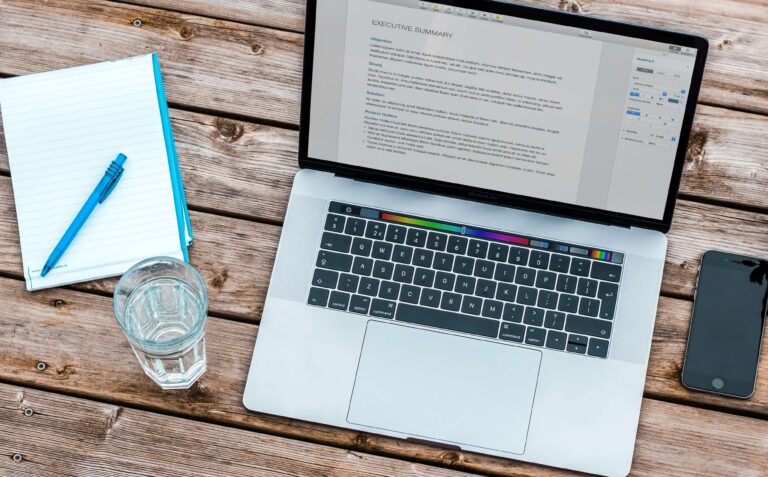 The content creation process can be difficult for many people. artificial intelligence comes with help by providing ai writing tools that can write content much quicker and more accurately than human writers