BEST FOR: Quick Voice Generation
BEST FOR: Generation Realistic Voice
BEST FOR: Creating Voiceovers
PRICE: $17.49 – $74.95/mo
BEST FOR: Cheap TTS Generation and Edition
FREE TRIAL: Available here
BEST FOR: Real-time Voice Edition
FREE TRIAL: Available here
5 Best AI Voice Generators for 2023
AI voice generator software is known on the market since over a decade now. Voice synthesis technology made a huge transformation compared to what computer voice generators were at the beginning – a robotic voice, sounding unnaturally and scary.
Today's best AI Voice Generators are much better in each field.
Over time AI voice generators market became flooded with new products overtaking each other in terms of generated speech styles, custom  voices, and natural sounding speech.
Thanks to AI voice generation technology, it's now possible to create highly realistic voices for use in voice assistants, audiobooks, call centers, and other applications.
Thanks to voice synthesis technology best AI Voice Generators are capable of creating realistic voices using text to speech tools.
Text to speech technology simply reads any text and generates human like voices saying it.
If you can only think of any line being spoken by any voice, it can probably be generated with many computer voice generators.
Machine learning technology is a key behind many modern AI voice generators. 
Machine learning algorithms can be used to train these engines on large amounts of audio data, enabling them to generate natural sounding speech styles.
What is ai voice generator used for?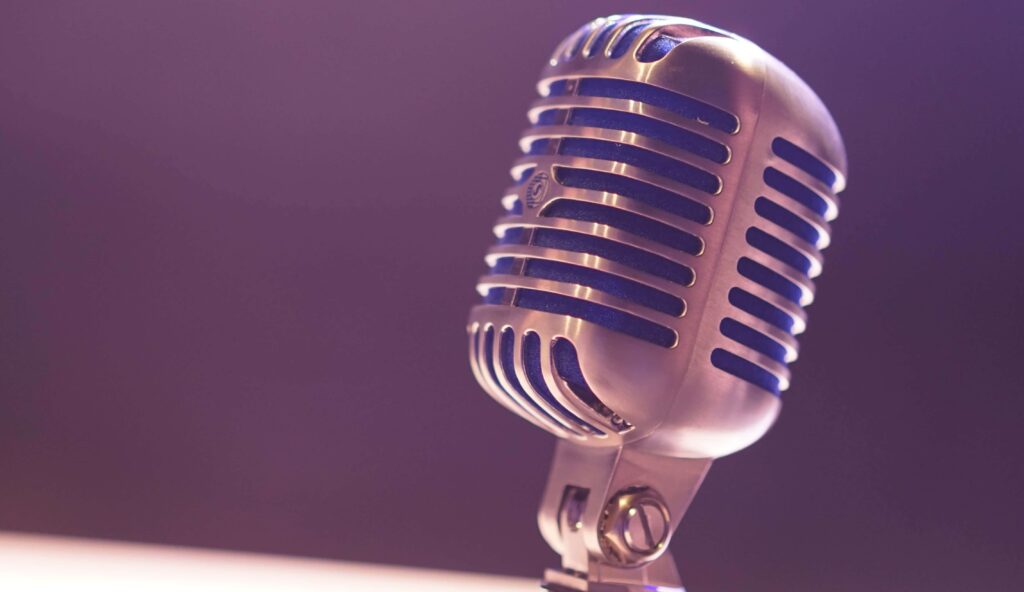 Speech is a universal way to transmit information in a clear and to-the-point way. Since then, voice generator tools can find an application in many various areas such as:
Audiobooks,
Education,
Video Games.
AI Voice Generators used in Voice Assistants
Voice generators, also known as speech synthesis or text-to-speech (TTS) technology, are often used in digital voice assistants to convert text input into spoken output.
When a user interacts with a voice assistant, they typically speak or type a command or question, which the voice assistant then processes and responds to verbally.
AI Voice Generator in Audiobooks
TTS AI Voice Generator is often used instead of voice actors to create audiobooks from digital text, allowing readers to listen to books instead of reading them.
AI Voice Generators in Education
Voice generators, or text-to-speech (TTS) engines, can be used in educational videos to provide narration or voiceover for the content.
This can be particularly useful in situations where a human narrator is not available or not feasible, such as in e-learning courses, instructional videos, or language learning applications.
Sometimes it happens that people with deep dyslexia are experiencing difficulties with reading and understanding the text. Text-to-speech voice generators can read it using speech synthesis and create audio file with it.
AI Voices in Marketing
Creating ads has never been that easy, and unfortunately, that also made voice actors less needed.
Using ai voice generators you can imitate any voice style, and by simply putting lines into ai text to speech create voice lines for your ad or promotion movie, it's insane.
AI-Generated Voices in Videos
Youtube videos in which a lector is a computer-generated voice are pretty common nowadays.
It doesn't matter if it is a motivational video that requires a strong, firm voice or some storytelling. AI-generated human-sounding voiceover is a great way to go if someone is not feeling confident about their voice.
Video editing software can be used to sync voice generation with on-screen visuals, ensuring that the narration flows smoothly and enhances the educational content of the video.
Video Games using AI Voice Generators
Voice generators have been used in at least one video game you have played.
It provided spoken dialogues for characters, narrators, and other elements of the game.
This helped to create a more immersive and engaging gaming experience for players and also saved time and resources compared to hiring human voice actors.
What voices can the best ai voice generators create?
Well, I think the most correct answer to that question is that ai can generate speech of any type you can think of.
AI voice generators are capable of producing synthetic voices that sound very natural and realistic, but they can also be used as a basis for voice changers that modify the pitch, tone, and other characteristics of the voice for creative or practical purposes.
Some voice generators even allow users to customize the output with voice changer features, making it possible to create unique and expressive voices for a variety of applications.
It can create voices, let's say you want an older resident of France to make your birthday wishes or a German young adult female to read your name and say hello, now, instead of hiring voice actors you can use the best ai voice generators to do it.
Moreover, there are a lot of additional settings that you can change according to your preferences or needs:
Human Emotions – happy or sad, angry or friendly,
You can choose to Shout or Whisper,
Pronunciation – add your pronunciation or phoneme to a specific word,
Adjust talking speed and add pauses if needed.
Some ai voice generators such as voice changer are even capable of real-time voice synthesis which can transform your own voice into different voices.
For example, it can make you sound older, or younger depending on which pitch you choose, or even change your voice making it similar to celebrity voices or actors such as Morgan Freeman.
There are endless possibilities and the only thing that limits you is your creativity.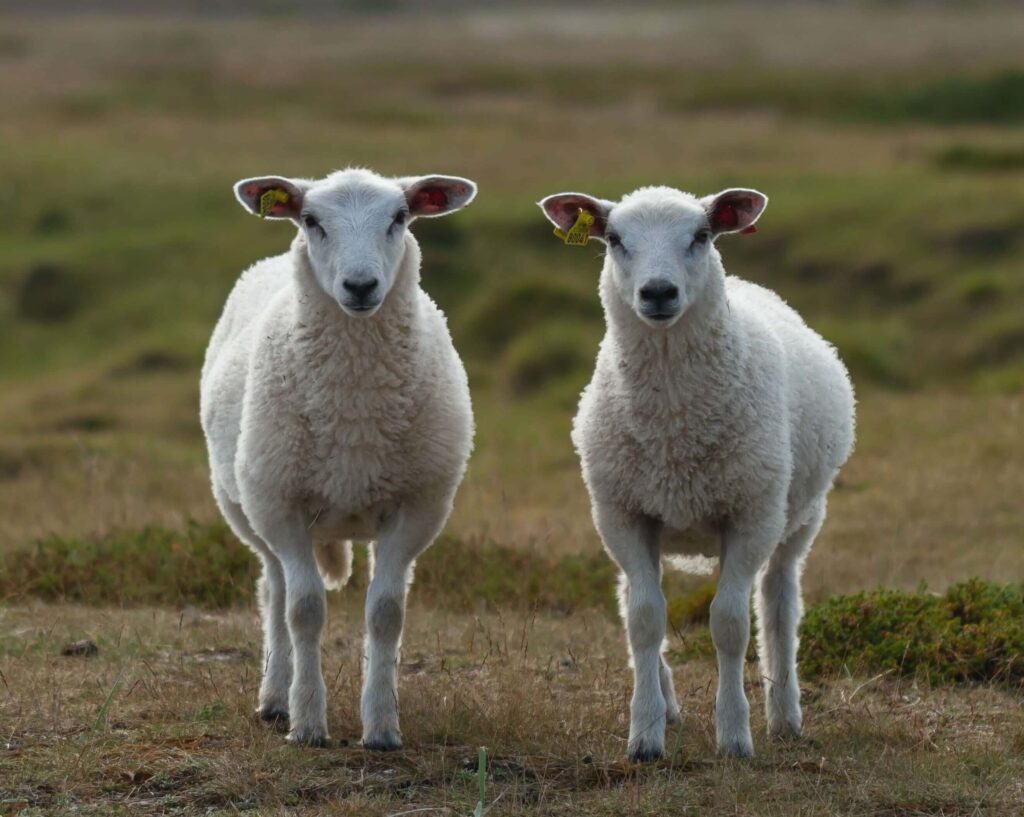 This technology allows its user to create a copy of any real person's voice and generate speech sounding exactly like a person whose voice was copied.
Thanks to machine learning technology and deep learning Artificial Intelligence analyzes one's voice and replicates it perfectly.
You can also do it with celebrity voices.
With only a few short, lasting few seconds voice samples it is possible to generate audio files with multiple arbitrary sentences spoken by it. Only a few samples of speech are needed in order to create a speech that is cloned.
Some of AI Voice Generators presented in this article are capable of doing it.
Voice cloning technology has many potential applications, including in entertainment, education, and accessibility.
Voice Cloning Technology in Content Creation
This ai technology can find its use in content creation and areas connected to it.
Video makers, professional voice actors, and audiobook creators are now able to take advantage of this technology and not impair their own voice while recording hours of content.
By simply cloning it they can be sure that the performance of their speech will be on a high level and they will be able to adjust settings such as tone, pauses, and talking speed during voice generation.
How much do best ai voice generators cost?
Prices of the best ai voice generators are very different depending on features and its quantity.
The cheapest one starts from $4/mo, or $0.006 per second of voice generation.
Price can be arbitrarily increased depending on the user's needs, along with the price number of features also increases.
Some of them also offer free voice generator trials.
What are the best ai voice generators?
The market is full of ai text to speech software and ai voice generators but which of them are worth your money to be spent?
Below are 5 of in our opinion the best propositions for you!

Murf.ai is the best ai voice generator when it comes to generating natural sounding speech quickly and seamlessly.
This ai voice generator eliminates the entire process of generating voiceovers manually and enables its user to create speech using a hunderds of high quality ai voices available in its catalog.
Murf's ai text-to-speech tts software offers a huge range of over 100 natural sounding voices with adjustable accents, speech styles, and emotions for any type of content creation – Youtube videos, audiobooks, or commercial and personal use.
This is really powerful ai voice generator and it is often used for training videos, tv commercials, sales videos, and much more.
Features:
Text To Speech – enter text and transfer it into speech using Murf's text-to-speech engine in just a few clicks,
Voice Cloning – generate natural sounding ai voices that mimic human emotions like anger, happiness, etc.
Video Voice Over – use over 120 text to speech ai voices, 20+ languages, and accents to add perfectly timed, voice over to your video,
Voice over Google Slides add-on – when creating presentations in Google Slides, you can write and edit a voice script
Voice changer – upload an audio recordings containing a record of your voice and swap it for professional sounding AI generate voices.
Pricing
Murf's monthly and annual plans are priced as follows:
FREE available here,
BASIC – $19/mo – $156/year,
PRO – $39/mo – $312/year,
ENTERPRISE – $249/mo – $1999/year.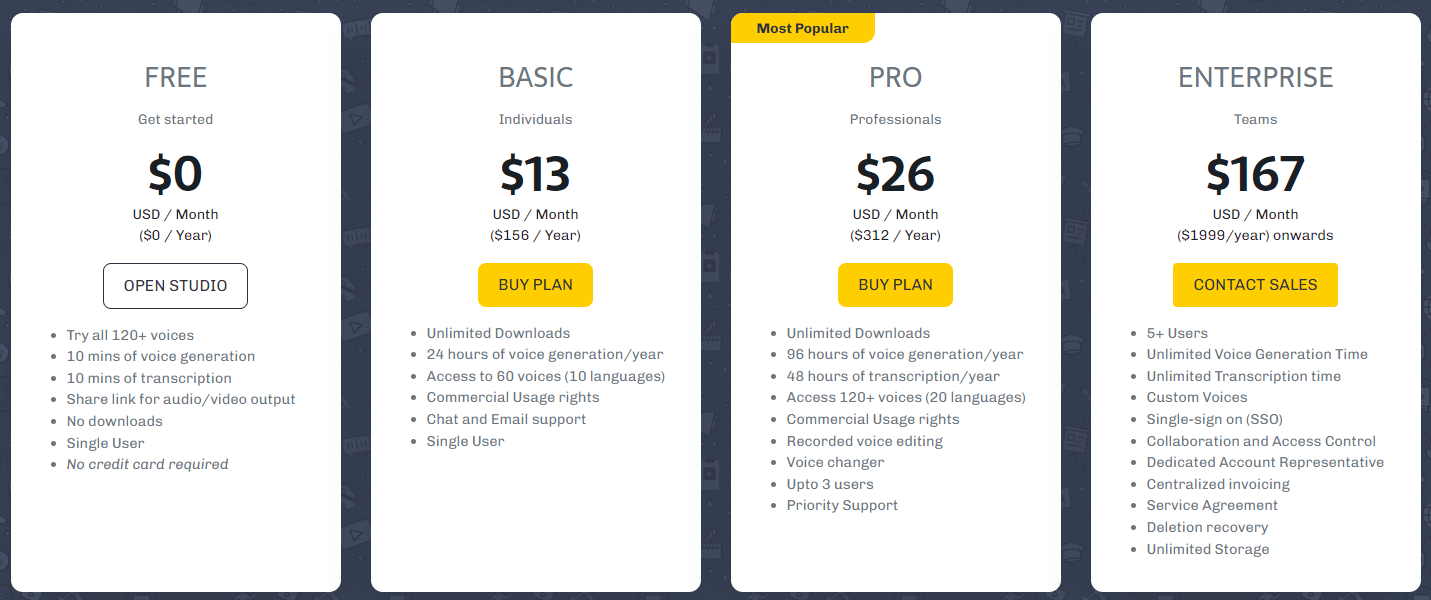 Summary
Murf.ai is a great web based voice generator to use if you need any voice-associated help.
Whether you need to create a voice over for a video using natural sounding voice, or a foreign native speaker it is now possible to do in minutes with this ai voice generator.
It really stands out from competitiors.
For the price of just $19, you get access to a high-quality ai voice generator with which your work will be much easier.
Play offers high quality ai text to speech generator and audio accessibility solutions by using as they say "most realistic AI voices in almost every language in the world."
By saying that they are actually not wrong, after checking some of Play.ht's ai voice generator capabilities with a clean conscience I can say that their technology is amazing.
Quality, and realism of ai generated human voices, speech composition, and easy-to-use interface really make this one stand out from competition in terms of natural sounding voices.
Features
Text to Speech Editor – use 900+ voices in 142 languages, choose from a large amount of expressive ai voice styles, take control of phonetics & pronunciations, simulate a real conversation using a multi-voice feature, add variable pauses, voice inflections, or manipulate voice tones, and receive the highest quality of generated speech.
Audio Widgets – embed fully customizable audio players on your website and make your content accessible, shareable, downloadable, and subscribable.
Ai Podcasts – Anything created or uploaded in audio files to Play.ht dashboard can be distributed to major podcasting platforms such as iTunes, Spotify, and Google Podcasts to increase the reach of your content.
Team Access – Invite and collaborate with your entire team, share and create audio files together.
Integration
WordPress – Create, embed, and share your WordPress blog posts as audio using ai voice.
Videos – Create realistic sounding voice overs for your videos using synthetic voices.
E-learning – It enables you to create voice overs for your E-learning material.
IVR Systems – Generate natural sounding voice responses for IVR Systems.
Audio articles – This feature enables you to create audio versions of your articles using text to speech ai voice.
Pricing
Play.ht offers the following pricing plans:
For Individuals
Personal – $14.25/mo paid annually, or $19/mo paid monthly,
Professional – $29.25/mo paid annually, or $39/mo paid monthly,
Premium – $74.25/mo paid annually, or $99/mo paid monthly.
Enterprise – Custom pricing.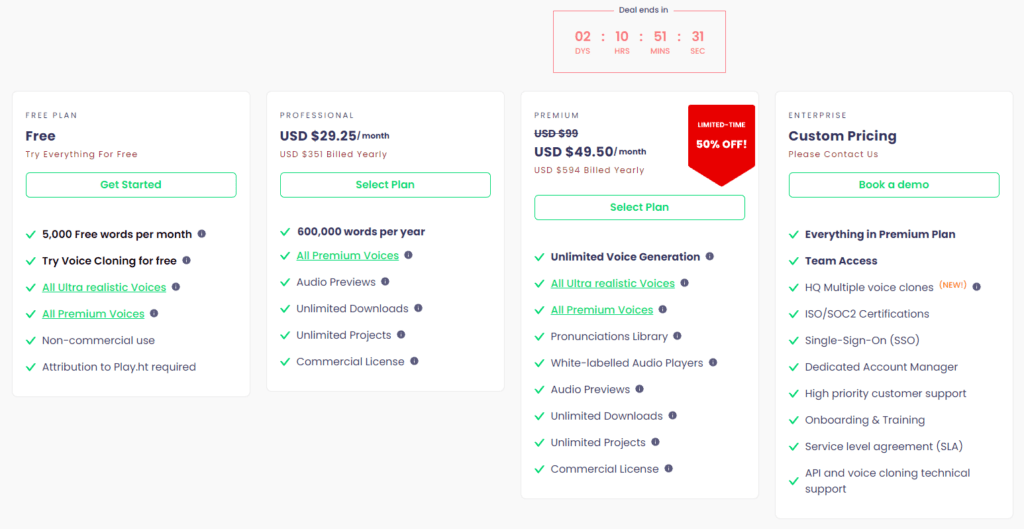 Summary
Play.ht can be confidently announced as one of the best ai voice generators on the market, a large number of features, and use cases make it a great choice for everyone who wants to take his audio content to a higher level.
When it comes to price/features proportionality the outcome is really positive.
Probably the strongest player on this list.

LOVO's AI voices are trained on state-of-the-art technology, combining the best in neural text to speech with large language models.
It is built on years of research and development by our world-class data scientists.
It also features a powerful, easy to use video editor so that you do not have to use multiple software to get your video produced.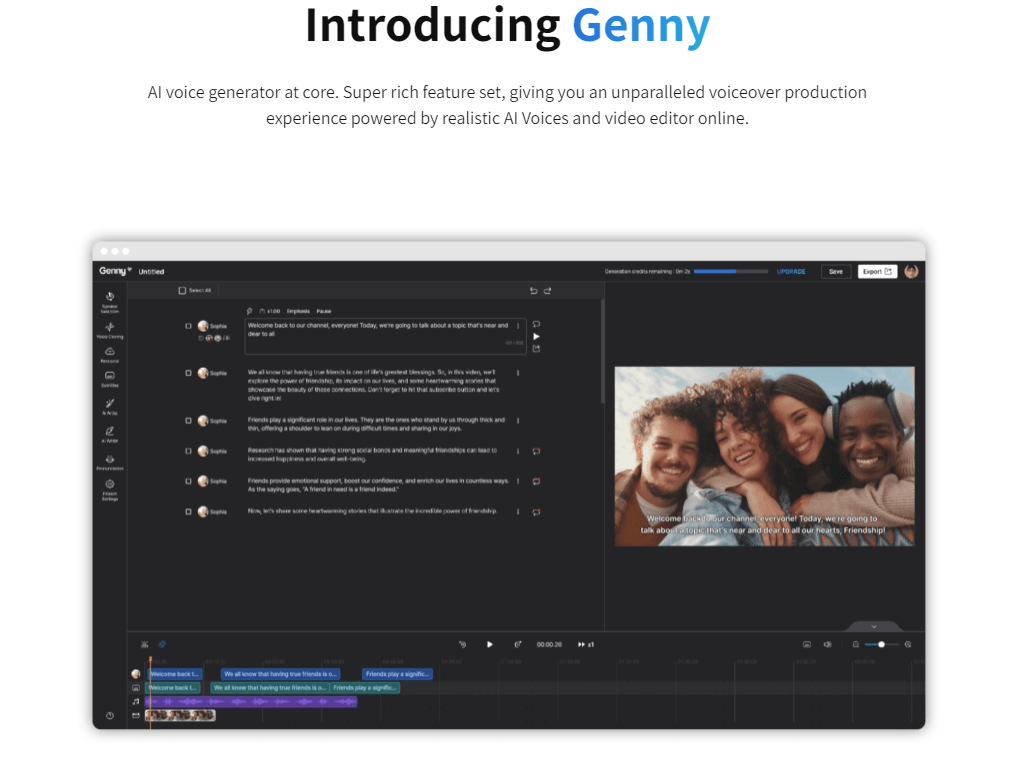 Genny is the ultimate generative AI tool
Your video needs scripts, images, voice over, translation and more. Genny has all the features you need to create a compelling video with integrated AI features.
Services
Text to speech – Explore voices that can express 30+ Emotions.
Online Video Editor – Easily create time-synced voiceover for your video.
AI Writer – Idea to compelling video script in seconds.
Voice Cloning – AI Voice cloning for creators & professionals.
AI Voices – Powerful AI with realistic and human-like voices.
AI Art Generator – Generatre beautiful art and images.
Pricing
The price of Lovo.ai is as follows:

Listnr is an online ai voice generator tool and text to speech editor which stands out thanks to the fact that is extremely affordable and useful.
Over 600 male and female voices are available thanks to ai technology in over 75 different languages and voice skins.
Moreover, Listnr has a really user-friendly, simple interface, multiple additional features, and quick content generation.
Features
Text to speech editor – enter text, choose the most suitable human voice, adjust voice style, pauses, pronunciations, and speed. When it's done, you can download it as an audio file.
Podcast Hosting – Upload your own podcast audio, distribute it to the most popular podcast platforms such as

iTunes

,

Spotify

, Google Podcast, and others, and download, and export your audio as many times as you want!
Ai podcast – Create a podcast using text to speech and make it ready for distribution, use it in your videos or embed it on your website!
Pricing
Listnr plan prices are as follows:
Free version is available here,
Student – $4/mo, or $40 yearly,
Individual – $9/mo, or $90 yearly,
Solo – $19/mo, or $190 yearly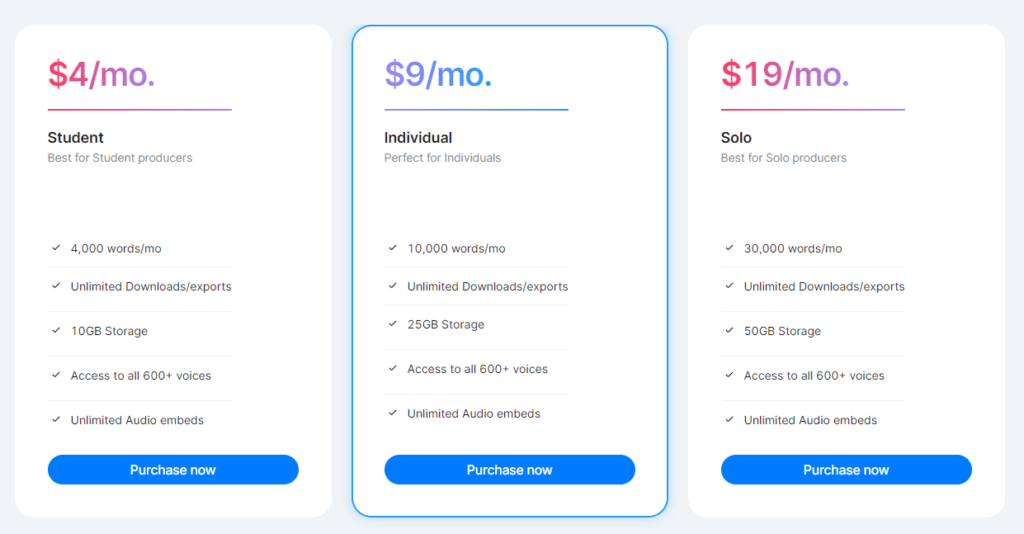 Startup – $39/mo, or 390 yearly,
Agency – $99/mo, or 990 yearly,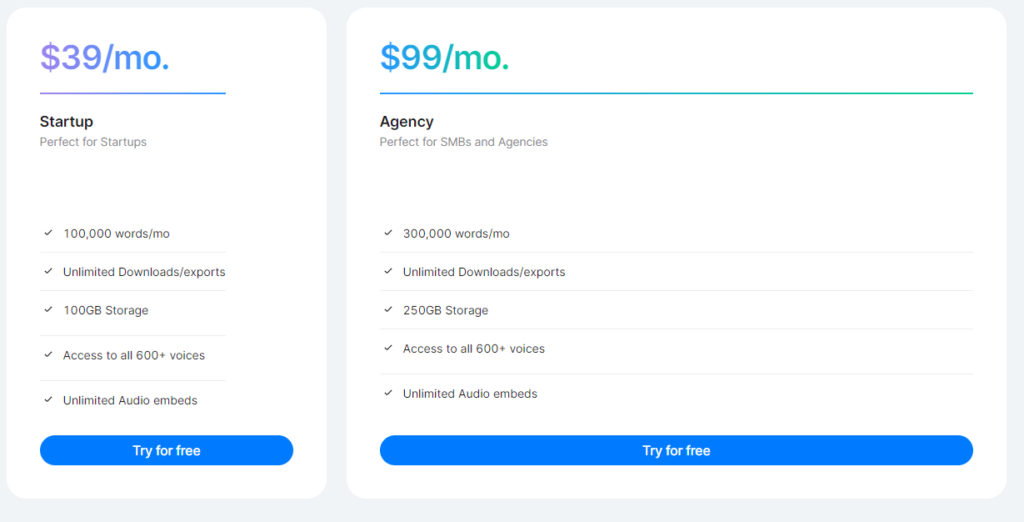 Summary
Listr.tech is a really affordable ai voice generator with multiple useful features. On the other hand, with a lower price might come also the worse quality of generated speech. We recommend trying Listnr in its free ai voice generator version before upgrading to the paid version.
Despite that, if you are a person who wants to generate decent text to speech voice overs for a cheap price, that tool is for you!
Start with Listnr!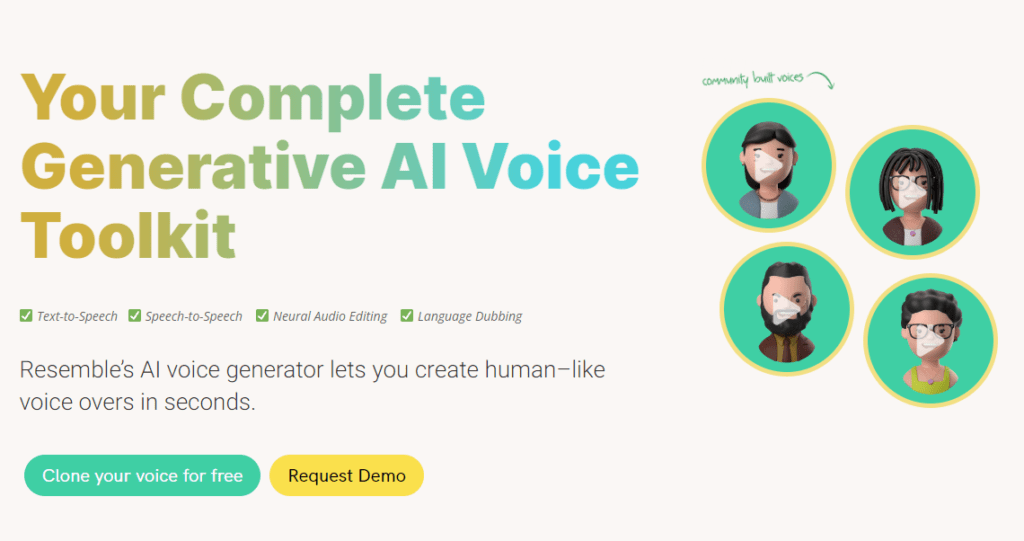 This ai voice generator platform can be used in many areas such as Blogs,  call centers, advertisement, and entertainment.
Classic high-quality speech generator with multiple features like voice cloning and abilities which let you tune ai generated voices or even blend your own along with synthetic voices together.
Resemble.ai main feature is realtime speech-to-speech editor which allows you to tune, and target your desired voice which you will be able to use in further content creation.
Features
Speech to Speech – Add any emotion, tune your voice in realtime, and translate it into any language without providing any data to reach a global audience.
Text to Speech – Use multiple Text to Speech Voices and adjust them to your needs.
Neural Audio Editing
Language Dubbing
Mobile version – Resemble.ai app for iOS & Android, working without any network connection.
Integration
Resemble.ai has a large number of integrations such as TikTok, Twitch, Aircall, and more!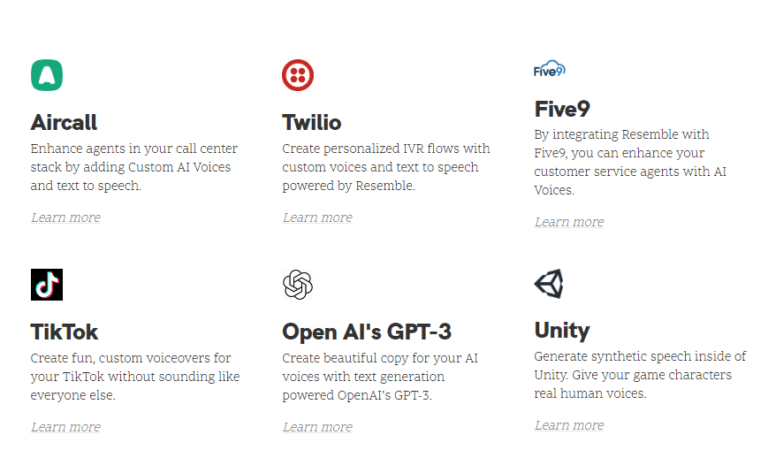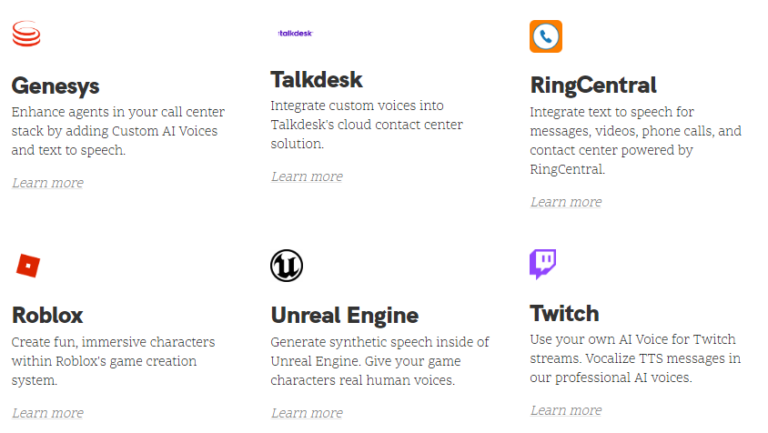 Pricing
Resemble's price plans are slightly different than its competitors included in this article, and are as follows:
Free trial available here,
Basic – $0.006 per second,
Pro – Personal plan, price known after contacting developers.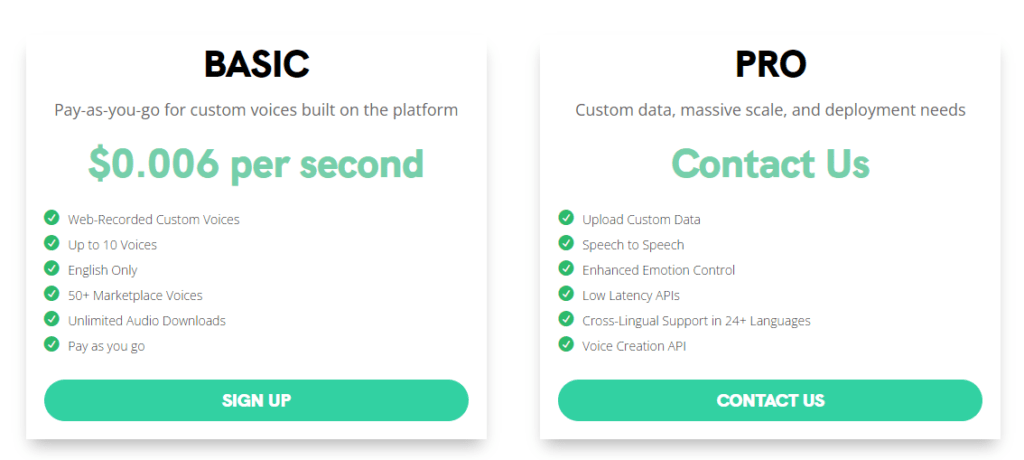 Summary
I really liked its main feature which is that you can clone, and tune your voice using its built-in editor. After trying it for some time it seems really useful.
This tool is designed for people who are looking for this exact type of ai voice services to use in content creation, voice-based industry, or adding some twist.
Start with Resemble.ai
Read also:
When you buy through links on our site, we may earn an affiliate commission at no additional cost to you. We only recommend products and services we trust and would use ourselves.